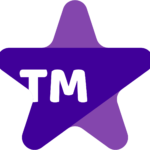 What is it and who is it for?
Tumbling is a gymnastics "pass" or "run" linking multiple skills together, such as cartwheels, round offs, hand springs and saltos. Each class focuses on skill progressions and strength, and necessary body positions in a tumble.
What do the colored levels mean?
Tumbling Yellow (Beg) – 5 – 10 y/o
Tumbling Green (Int) – 8 – 14 y/o or two terms enrolled in our WG/MG L1 and above programs
Tumbling Black (Adv) – 10+ y/o (1 ½ hours) by invitation only after a trial in one of our gymnastics or FreeG programs
What is the next step after Tumbling Green?
The next step would be to "graduate" or advance to Tumbling Black. This class focusses on more complex and difficult tumbling elements and skills.
All my child wants to do is somersaults, they are 9 years old, can they do the class?
The tumbling Green and Black classes are strictly for 10y/o and above, or for those that have been in L1 and above for a minimum of two terms. The reason being, children need to already have learned the basics in gymnastics, such as cartwheels, forwards and backwards rolls, round offs and jumps.
• Classes are capped at 10 gymnast per accredited coach
• 1-hour duration
• Complimentary membership t-shirt upon enrolment
• Trial classes available