Gold Coast Athletes – QLD State Team Representatives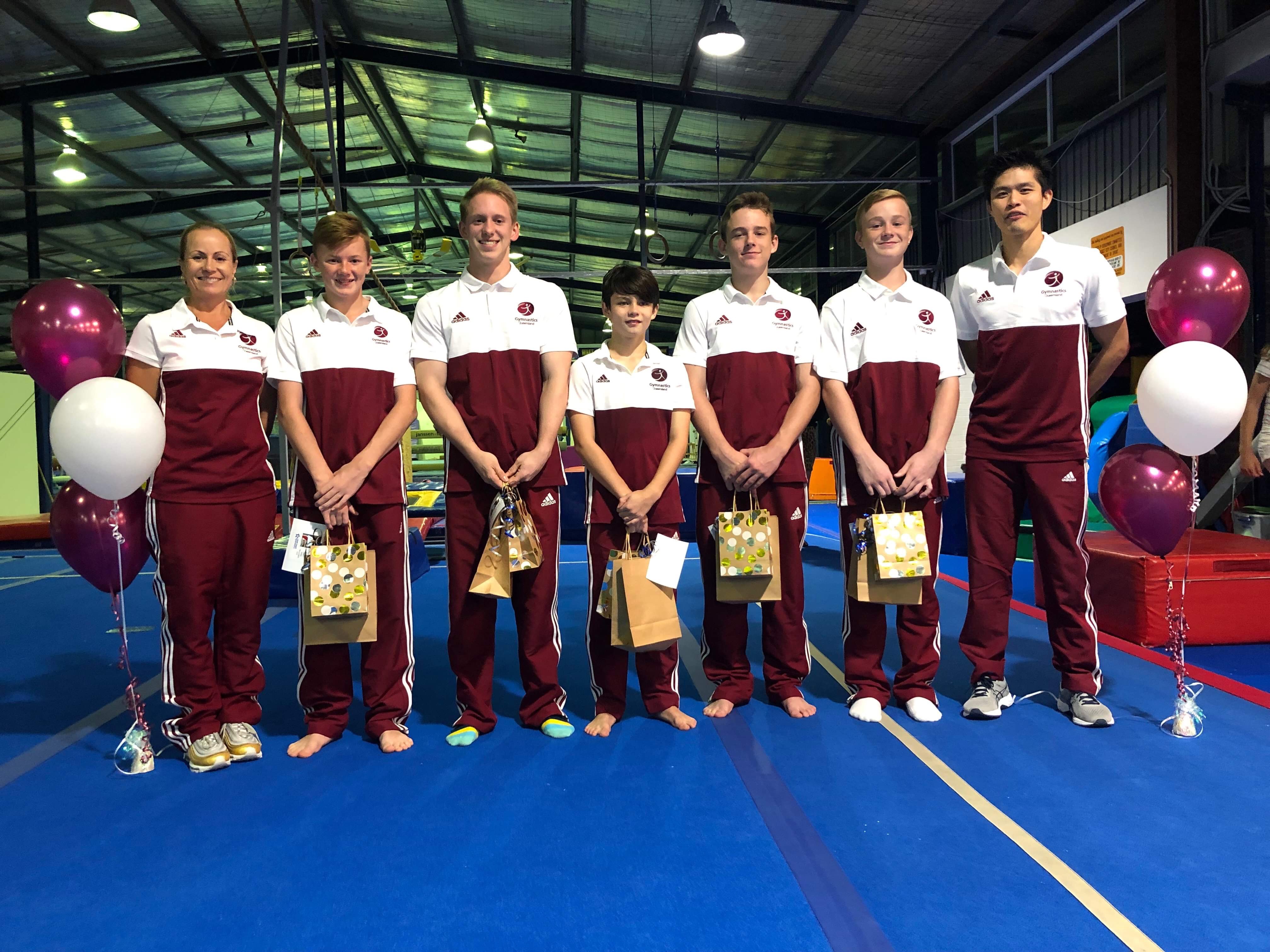 OUR VERY OWN GOLD COAST ATHLETES – QLD STATE TEAM REPRESENTATIVES travelling to Melbourne to compete at the National Championships from 20th May – 4th June.

Time to show your support and get excited for our awesome GC athletes.

Nationals is ran over two weeks, week one is MAG & WAG. Week two is Trampoline, Double Mini, Tumbling, Acrobatics and Rhythmic.

Selected Athletes:
Mack, Dylan, Michael and Lucian for MAG week 1
Joshua for International Trampoline week 2
Selected Coaches:
Glenn and Belinda

Just a quick note that Joshua does two gymnastic disciplines. He is a competitive Athlete at two different clubs. MAG at Gold Coast and International Trampoline at Robertson Brisbane. Joshua had to nominate which club he wanted as his main club of origin, he chose Gold Coast Gymnastics.
So with this in mind, Glenn and I believe we need to also share his achievements with the other boys.

All the boys worked really hard in the lead up to trials for the State Team, they are all so deserving of their positions.

I'd like to take this opportunity to wish them all the best of luck. All the hard work is done now, so go and enjoy the journey, this is your moment.

Congratulations and Good Luck!!!